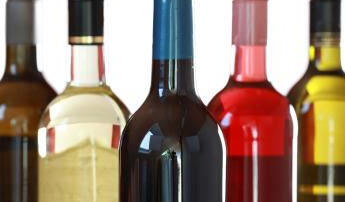 Wine Perks
Your winery's tasting room may be one of hundreds of fine wine destinations in your area. If this is true, how do you set yourself apart to help wine country travelers make a visit to your tasting room a priority? You know visitors love your winery, you have a great website, you use social media and email effectively, but how do you reach affluent wine enthusiasts who ignore these popular mediums? Catalogs, mailers and direct mail will certainly capture attention and produce results, but are they economical?

WinePerks assists wineries, tasting rooms and other or wine country businesses to hurdle the direct mail price barrier with an opportunity to reach targeted consumers at just pennies per household.
Work
Class aptent taciti sociosqu ad litora torquent per conubia nostra, per inceptos himenaeos. Morbi eget metus congue, hendrerit libero eu, semper lorem.
About
We have created a solution that benefits your winery with brand recognition and new visitors. Our Giant WinePerks mailers are produced by partnering with several like minded wine country businesses in your area. Our 'ad co-ops' partners, simply split the cost of producing a Gigantic 9 x 12 inch Billboard Postcard mailed to nearby affluent communities, featuring their best tasting room and hospitality offers. The otherwise high cost of producing a solo mailer of several thousand pieces becomes manageable and cost effective when shared by other like minded wineries. Our colorful Billboard postcards are Big, Bold and beautiful and boast a virtual 95% exposure rate and with only 14 partners per card. Our WinePerks postcard is like an exclusive passport to wine country guiding visitors to your door.